Hayes Florist - same day flower delivery to Seminole, FL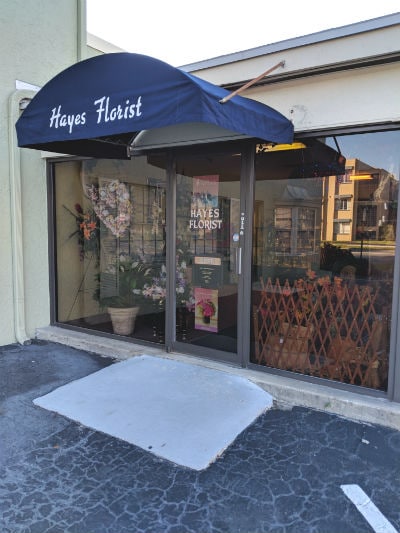 Family owned and operated for over 50 years, we are a local florist with our shop located on Park Boulevard. We provide fresh flower delivery to Seminole FL with only a few hours notice. We're not a call center, but real people in a real store, and the owners, Mike & Diane Cherry, live in Seminole FL too! Do you live in Seminole FL? If so, we're a local flower shop. Are you visiting Seminole, or want to send flowers to an address in Seminole? If so, Hayes Florist has flower arrangements for all occasions, and to suit all budgets.
We Deliver Flowers to Seminole FL
Order flowers before 12 noon EST, and we will deliver the same day. If after 12, call us and we will do our best to deliver your flowers as soon as possible. The Seminole FL zip codes we deliver to are:
33772, 33775, 33776, 33777, 33778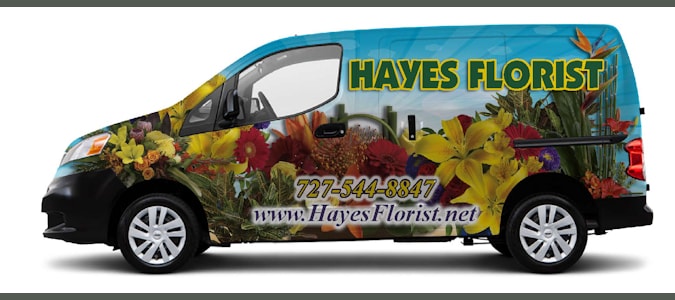 Order Sympathy Flower Tributes for delivery to Seminole FL Funeral Homes and Churches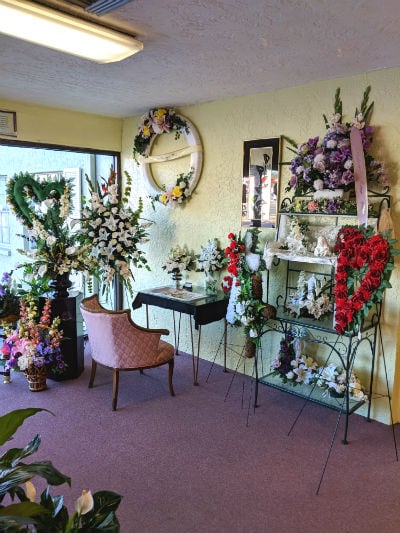 Flowers can send comfort to a mourning family, create a lasting tribute to a friend, or show you have the family in your thoughts and prayers. We specialize in floral sympathy arrangements. Navigate to the Sympathy menu on the left of our homepage for a wide selection of styles. Select from casket sprays, standing sprays, crosses, wreaths, hearts, baskets or vases, and plants. If you require something not shown, then please come into the store to discuss your floral arrangements with our trained and compassionate advisors. Let us deliver a sympathy flower arrangement that lifts the hearts and spirits of people attending the funeral service. Hayes Florist delivers to these funeral homes in or near Seminole, FL:
Garden Sanctuary Funeral Home, Lewis Mohn Funeral Home, Reese Funeral Home, A Life Tribute Funeral Care, Serenity Funeral Home (Indian Rocks), Hubbell Funeral Home (Indian Rocks), and Bay Pines VA Cemetery (Bay Pines).
Get Well Flower Delivery to Seminole, FL
Have family, a friend, or neighbor sick at home or in the hospital? Lift their spirits and bring them cheer with a bright and colorful flower bouquet from Hayes Florist. The closest hospital to Seminole FL is the Bay Pines Veterans Hospital. As this is a very large hospital with many buildings, it is useful for us to know the exact location, but we do always check to make sure the patient has not been discharged.