About Hayes Florist
Awarded Best Florist in St. Petersburg / Pinellas Park / Clearwater, Florida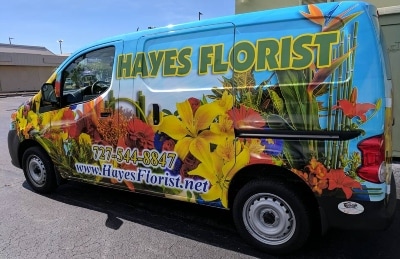 Welcome to Hayes Florist, where nature's beauty meets human creativity. Founded in 1964, we are a family-owned and operated florist located at the heart of Pinellas Park, Florida. With over five decades of experience under our belt, we've become an integral part of the local community, providing exquisite floral arrangements for every imaginable occasion.
Our address is 5444 Park Blvd, Pinellas Park, FL 33781, and we invite you to step into our world of floral enchantment. Here at Hayes Florist, we pride ourselves on the personal touch we bring to our work. Each flower is handpicked, each arrangement designed with a meticulous eye for detail, each customer greeted with a warm, friendly smile.
Our commitment to excellence is evident in the stunning floral artistry we create every day. Whether you are looking for a beautiful bouquet for a special occasion, a meaningful sympathy arrangement, a cheerful birthday gift, or just want to brighten up your living space, we are here to assist you.
Our team of talented florists are well-versed in the language of flowers. Their passion for floral design coupled with their dedicated customer service skills ensures that your vision is translated into a beautiful floral expression. You can reach us via phone at (727) 544-8847, or visit our website at hayesflorist.net for online orders or to view our extensive range of designs.
From humble beginnings in 1964 to our thriving business today, Hayes Florist remains rooted in a tradition of quality, exceptional service, and a love for flowers that permeates everything we do. Thank you for allowing us to be a part of your special moments - we look forward to serving you with all your floral needs.
Welcome to Hayes Florist, where flowers tell your story.